The Giorgio Ronchi Foundation was established in 1945 by the world famous scientist Professor Vasco Ronchi, to honour the memory of his son Giorgio who was killed in 1944 by the very last German bomb to hit Florence.
The Foundation was directed by Professor Ronchi until his death on October 31st, 1988.
In 1966, the Foundation was granted no-profit status under Italian law. The current President is Professor Lucia Ronchi Rositani.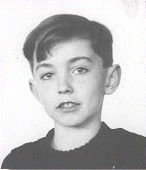 The Foundation has published its scientific journal since 1946. The "Atti della Fondazione Giorgio Ronchi" is a bi-monthly publication and is dedicated to classical and modern optics, to history and philosophy of science, science of vision, ophthalmology, astronomy, optical instrumentation, infrared and electromagnetism. It is published mainly in Italian and English, with some articles in French, Spanish and German language. Its editor is Professor Laura Ronchi Abbozzo.
The Atti has a large readership of opticians, astronomers, university institutes and departments, eye clinics, and many public and private Research Institutes in Italy, Europe and all over the world. It also organises interesting cultural exchanges with a large number of international scientific institutions. The prestigious Scuola Normale Superiore di Pisa, universally acknowledged as the top University in Italy, holds a complete collection of the "Atti della Fondazione Giorgio Ronchi".
The Foundation also publishes a monograph series, which has now reached 126 volumes and organises Congresses, Workshops on scientific subjects and publishes their Proceedings.
The Foundation and its journal are sponsored by the Ministry for Cultural Affairs, by the Cassa di Risparmio di Firenze, and by City and Provincial Councils of Florence.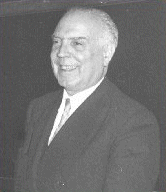 A complete collection of the Journal can be found in the libraries of the following Institutions:
Bascom Palmer Eye Institute, Miami, Florida, USA
Giorgio Ronchi Foundation, Via San Felice a Ema, 20, 50125 Firenze, Italy
Institute and Museum of History of Science, Piazza dei Giudici 1, 50122 Firenze, Italy
National Institute of Applied Optics, Largo Enrico Fermi 6, 50125 Firenze, Italy
"Nello Carrara" Institute for Applied Physics Italian National Research Council, Via Panciatichi 64, 50127 Firenze, Italy
Scuola Normale Superiore, Piazza dei Cavalieri 7, 56126 Pisa, Italy
Military Geographic Institute, Via Cesare Battisti 10, 50122 Firenze, Italy
Biblioteca Centrale del CNR, Piazzale Aldo Moro 7, 00185 Roma, Italy
Biblioteca Marucelliana, V. Cavour 43, 50129 Firenze, Italy
Biblioteca Nazionale Centrale, Piazza de' Cavalleggeri 1/A, Firenze, Italy
Liceo Scientifico "E.Fermi", Sezione Ottici, Località Valcalda, Via degli Alpini 59, 32044 Pieve di Cadore (BL), Italy
Ist. Professionale di Stato "Edmondo De Amicis", Via Galvani 6, 00153 Roma, Italy
Biblioteca di Matematica, Informatica e Fisica, Università di Pisa, V. Buonarroti 2, 56127 Pisa, Italy
Biblioteca del Ministero della Sanità Pubblica, P.le dell'Industria 20, 00144 Roma, Italy